THIS IS A MEMBERS EVENT
Next November, just three years after it began as the Belfast Mahler chorus, Irish Doctors Choir returns to the great symphonic choral tradition. This time the choir will be travelling to the Portuguese island of Madeira to sing in a historic performance of Beethoven's Ninth Symphony.
In 2020, music-lovers will be celebrating the 250th anniversary of Beethoven's birth. Regarded as one of the greatest composers of all time, his music and his own turbulent struggles still resonate strongly in the modern world. The ninth symphony setting of Friedrich Schiller's Ode to Joy has become a powerful symbol of the call for freedom, peace and unity amongst peoples.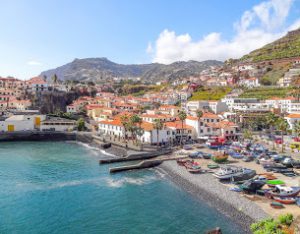 In Portugal, musicians will be spending the year exploring Beethoven's legacy through an array of events, including new commissions and chamber performances. One of the highlights will be a Beethoven Nine weekend on the island of Madeira with performances in the capital Funchal and in the beautiful costal town of Calheta. Martin André will conduct the Orquestra Classica da Madeira and IDC's Music Director Brian MacKay, who lives and works in Portugal, will be preparing the chorus. A choir of IDC members old and new will join amateur and professional singers from Portugal for the performances.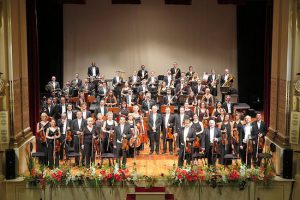 This invitation provides an exciting and affordable opportunity for IDC members and their families to visit Madeira.   Singers must be in Funchal to attend the 3pm rehearsal on Thursday 26th November. The performances themselves will be on Saturday night and Sunday afternoon. During breaks in rehearsals, Irish Doctors Choir also plan to give an informal charity performance on the island and, of course, there will be the all-important social programme!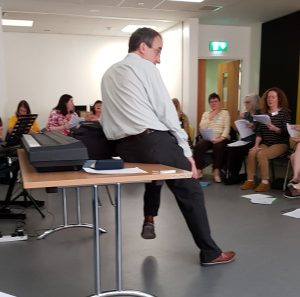 A 'Beethoven Year', marking the journey to our Madeira weekend, will begin in late February 2020 when Brian will lead the first of three workshops on Beethoven and his influence on choral music.  The one-day workshops will be open to singing friends and they will take place in Dublin or Belfast. Each workshop will include new material, building up to a full rehearsal weekend just four weeks before the performances.
We suggest that you commit to this adventure now.
---
UPDATE . If you have already registered, we will be writing out to you again very soon . Our  specialist choir tour company are finalising their package for flights,  four star accommodation and a courier on the island.  The details should be available next week and we will be asking for a deposit on your plane seat. Places will be on a first-come-first served basis and we expect to be over subscribed. 
Of course you have the option of opting out of the full package and arranging your own flights and/or  accommodation. As you know, free ( but basic) accommodation will be provided for performers who chose to save on hotel bills . We should have more information about this soon.
---
A limited number of cheap seats are being held for the following flights. They are available for performers and accompanying persons
Flight     TP1323 26NOV  DUB/LIS 1115/1355
Flight     TP1697 26NOV  LIS/FNC 1535/1720
Flight     TP1690 30NOV FNC/LIS 0505/0645
Flight     TP1322 30NOV LIS/DUB 0745/1030
If you are joining us from outside Ireland or if you want to travel on different dates, that will be fine, we can tell you more when you sign up or if you e mail the choir 
https://irishdoctorschoir.ie/wp-content/uploads/2019/04/beethoven-600x600jpg.jpg
300
300
table59
https://irishdoctorschoir.ie/wp-content/uploads/2017/11/IDC2.png
table59
2019-11-17 15:52:17
2020-01-24 17:40:06
Beethoven Year 2020 and Madeira Concerts