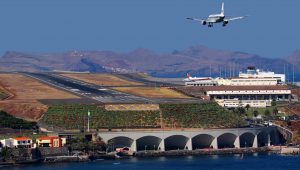 Madeira here we come!
We are pleased to say that we will have exclusive use of a newly refurbished Youth Hostel in Funchal during our stay.  Pousada Juventude Funchal has 100 beds with family rooms, single rooms, assorted sharing rooms and basic cooking facilities. If you choose to stay there it will be free for performers and €10 per night for adult accompanying persons (see below for a hotel option).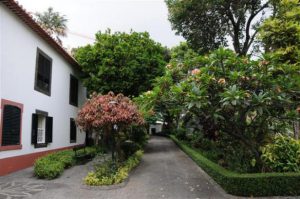 We have engaged acfea, a specialist choir tour company, to look after our trip.
As well as arranging and underwriting flights for us, they have reserved optional hotel accommodation for those who do not wish to stay at Pousada Juventude and they will also be looking after our travel on the island.
Choir committee member Michael Chambers is liaising with acfea on our behalf.
---
Package Options
We will be asking each of you to choose from our five package options below. They are all open to performers and accompanying persons.
If you opt for Package One, Package Two or Package Three you need to act immediately.
If you don't plan to fly with us (Package Four or Package Five),  we strongly recommend that you sort your flights soon.
There are limited flights to and from Madeira and prices are set to rise.
Flights

Dublin -Funchal –Dublin *

4*Pestana Casino Hotel B&B 4 nights

(pp sharing)

On island transport and courier
Price per person/ Euro
PACKAGE ONE
✓

Flight Thu –Mon*

✗
✓

507

PACKAGE TWO
✓

Flight Thu-Mon*

✓

✓

687

(for single hotel room add 156)

PACKAGE THREE
✓

Flight Wed –Wed*

✓

7 nights B&B

✓

769

(for single hotel room add 273)

PACKAGE

FOUR

✗
✓

✓

307

(for single hotel room add 156)

PACKAGE FIVE
✗
✗
✓

Nominal fee only (tba)
---
NEXT STEPS?
FLIERS ACT NOW!
If you chose Package One , Two or Three you MUST make a down payment to IDC of €355 (per person aged 2+) to secure your flights no later than February 14th.
Please make your down payment of €355(per person flying) to Irish Doctors Choir as follows
Irish Doctors Choir
Allied Irish Bank
Westmoreland Street
Dublin
ACCOUNT NUMBER 11122012
Bic                               AIBKIE2D
Iban                            IE46AIBK93122511122012
It is essential that you add your name into the box 'message for receiver' so that we know that you have paid
Please do not transfer any other funds yet, they are not due until October
*Flight Details
(flights include a 23kg bag in the hold and hand luggage of 8kg small bag and a 2kg personal item)
Flight Option One flying from dublin @ 1115 on thursday 26th november , arrive lisbon @ 1355 . Singers depart lisbon @1535 and arrive in funchal in time for evening rehearsal @1720. Accompanying persons [a/ps ] leave lisbon @ 1710 arriving in funchal @ 1855. The reason why we have had to do this is because the seats on the earlier flight from lisbon are limited. Return flights are on monday 30th november departing funchal  @ 0505 arriving dublin @ 1030  via lisbon.
 Flight Option Two flight times as above but flying out from dublin on wednesday 25th november arriving funchal @ 1720 . Return flights are on wednesday 2nd december  – to give a few extra days to explore madeira, times are as above. (Please note that Youth Hostel accommodation will not be available after Sunday night).
There may be some flexibility on flights  – contact Michael Chambers by email below or telephone …+447811982954
When you have paid for your flights please email Michael supplying names of all travellers including APs and your chosen option ( Package One, Two or Three).
mailto:mfchambers@doctors.org.uk
---
NON FLIERS, NO ACTION NEEDED YET
If you chose Package Four or Five you do not need to contact us yet
We will be contacting you about your accommodation choices and the on-island arrangements later. Michael will request information about your arrival times and names of any accompanying persons that you want to include in our on-island transport etc.
Please do not transfer any funds they are not due until October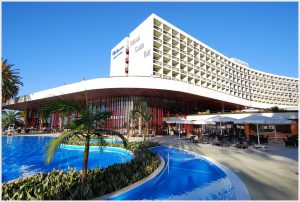 If you need more information about travel and /or accommodation now please email Michael Chambers