Welcome to the Irish Doctors Choir
Please browse our website and contact us if you have any questions about performances or membership.
The Irish Doctors Choir aims to keep doctors connected with good music-making despite the demands of their busy careers.

The choir plans to give two major performances each year and to donate its concert profits to charity.  During rehearsal breaks,  they hope to to offer short 'pop up' performances to local patient and carer groups wherever they go.
Irish Doctors Choir members are enthusiastic and experienced singers, mostly but not exclusively doctors or medical students. These committed singers, who can prepare music independently before a short intensive rehearsal series, will have opportunities to perform some  of the great works from the classical choral repertoire to a high  standard and in exciting venues.
Although our performances will be in Ireland, singers from other countries are very welcome.
If you think that this choir might suit you, have a look at our ''Join Us' page and/or email us at irishdoctorschoir@gmail.com for more information.
We will be delighted to hear from  you!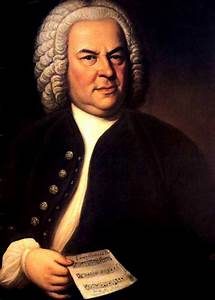 Autumn Concert : Bach for Advent
23-25th November 2018
This autumn, Irish Doctors Choir travel back to the Baroque Era for a historically-informed performance of works by Johann Sebastian Bach. Joined by soloists from specialist early music group Sestina and accompanied by a period instrument sinfonia, they will rehearse and perform Advent Cantatas BWV 61, 62 & 36 ( Nun komm, der Heiden Heiland, Schwingt freudig euch empor) and the Motet BWV Anh 160 Jacuhzet dem Herrn alle welt. The conductor will be IDC's Musical Director Brian Mackay
Participation includes attendance at all-day rehearsals on 10th-11th  November 2018 and again on a schedule that runs  from 3pm Friday 23rd November through until the performance at 7.45-9.45 pm on Sunday 25th November 2018.
All rehearsals and the performance will take place at  the historic Saint Stephen's Green in central Dublin. The performance will be in the beautiful Newman University College  Church.
Singers please note that this event involves public performance so self-directed learning and attendance at all rehearsals is required ( although exemption from the first weekend is available for those travelling from outside Ireland).
As usual, IDC offers limited sponsored places for its medical student members. Please apply early, the places are awarded on a first-come-first-served basis.
The local organisisng committee for this event will advise attendees about accomodation, local transport etc
The benefitting charity will be Dublin-based ARC Cancer Support.
This is a members-only event. Visit the members-only page for tickets, they are on sale now.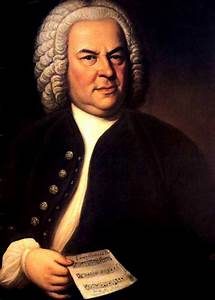 Singing Bach Workshop
Saturday 13th October 2018
Musical Director Brian MacKay will lead this one-day workshop hosted by Irish Doctors Choir on Saturday 13th October 2018 at the Royal Hospital Donnybrook, Dublin 4
Participants will sing choral works by Johann Sebastian Bach including motets BWV 225 Singet dem Herrn and BWV Anh 160 Jauchzet dem Herrn, alle Welt. Advance preparation by self-directed learning will be required.
This is a 'stand-alone' event, but it should be of assistance to singers preparing for Irish Doctors Choir's November Bach for Advent concert.
Non Members who are experienced singers welcome!
Follow this link for tickets (now on sale) or email the choir:  GET TICKETS